American Airlines Convair 104 Liberator Liner NX30039 (c/n 1)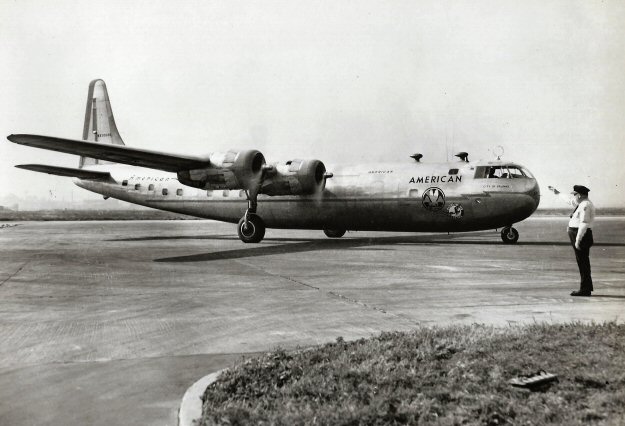 Originally the Consolidated Model 39 for the U.S. Navy as the XR2Y-1 it became the Model
104 when Consolidated merged with Vultee to become Convair. The aircraft was developed from
the PB4Y-2 Privateer although with a circular type fuselage. Although a contract for over 250
aircraft was originally made, the marque was cancelled when deficiencies in the original design were
discovered. The first prototype, seen above in this image from the RJ Wilmoth collection, was
leased to American Airlines for three months by Convair as a freighter. It was named "City of
Salinas' since it was operated to fly fresh fruit and vegetables from Salinas, California (the lettuce
capital of the world) and also from El Centro in the Imperial Valley to both New York and Boston.