American Airlines Boeing 767-223ER N324AA (c/n 22325)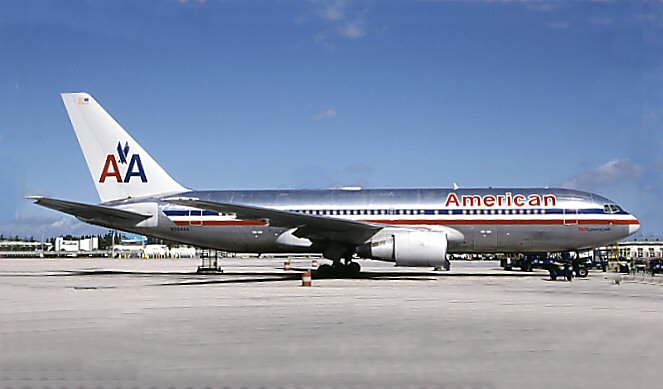 The Boeing 767 was developed in conjunction with the narrow body 757, and shares the same two
crew glass cockpit.. American ordered a fleet of them (deliveries began in 1982) to replace the fuel-
consumptive Boeing 747s. The ER (Extended Range) model was added to Boeing's repertoire when
the CAA permitted two engine airliners to operate on overwater international flights. N324AA was
captured by Michael Mclaughlin basking in the Florida sun at MIA International in 2002.