American Airlines Boeing 747-123 N9666 (c/n 20105)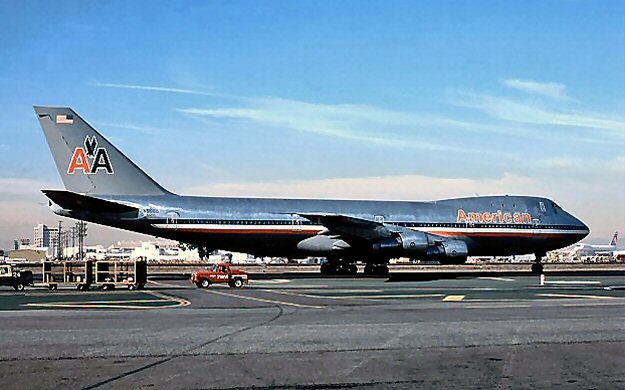 In 1970 American ordered a fleet of Boeing 747s with which to service their overseas routes.
They were initially operated on domestic schedules and this nostalgic shot was taken by Ellis
Chernoff at LAX in 1980. These giant airliners remained in service with AA until 1984 when
the requirement that such routes be flown by 4 engined machines was amended so that the more
fuel efficient Boeing 767 could be substituted. N9666 was delivered new in October of 1970.
It was leased to Braniff briefly in 1978 and then reverted to the leaseholder, Citicorp, in 1984.
Following a stint with Cargolux (as a freighter) in the mid-1980s it wound up with United Airlines
in 1987 as N156UA, but back in passenger mode. . Steve McEwan indicates that, in fact, five
American 747s ended up at United where they were known as 'The Lemon Sisters'. C/n 20105
was stored, then scrapped, in Arizona.