American Airlines Boeing 737-823 N967AN (c/n 29545)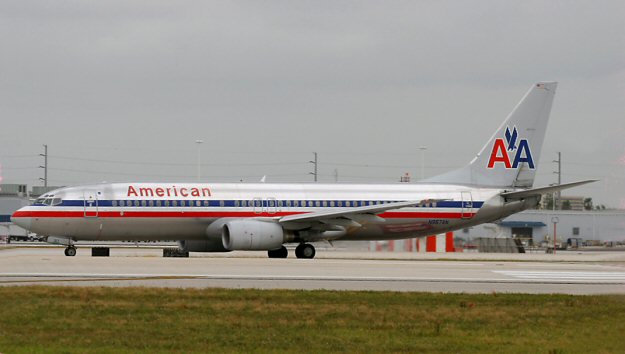 American Airlines ordered over 100 new generation Boeing 737-800s in 1999. Many, but not
all of these have been delivered and, based on the financial future of this carrier, deliveries of
at least 47 of them have been postponed. The 737s are operated on routes formerly run by Boeing
727s. Reid Antonachhio caught this one amid stormy skies at Miami International in November
of 2005. The type is currently being retro-fitted with "Blended Wingtips" provided by joint venture
sub contrator Aviation Partners Boeing, although this one had not yet received this treatment. These
eight foot vertical extensions are designed to reduce fuel consumption, improve payload/range and
lower aircraft noise and emissions. In addition take-off performance is said to be dramatically
improved.