American Airlines Boeing 727-023 N1972 (c/n 18428)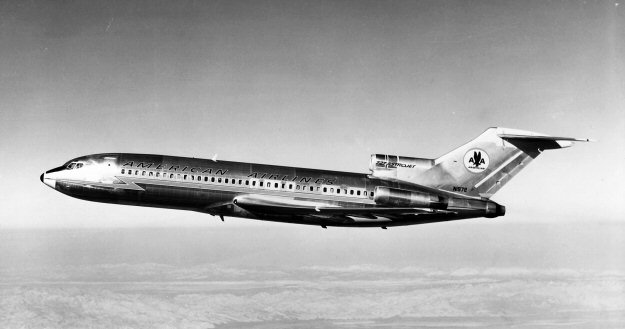 The magnificent Boeing 727. This aircraft was to become the workhorse of the medium range
airliners from the mid 1960s until well into the 1990s. N1972 seen above in original American
livery was dellivered to the airline in 1964. Like most jet airliners, the 727 was originally built in
a -100 series and later lengthened to a -200 to accomodate more passengers. American built
up a huge fleet of over 100 of these aircraft, dubbed "

727 Astrojet

". This particular machine
put in well over twenty years service with American before being sold to the Ladeco charter
service of Chilean national carrier LAN as CC-CLJ.