American Airlines Boeing 727-223 N844AA (c/n 20985)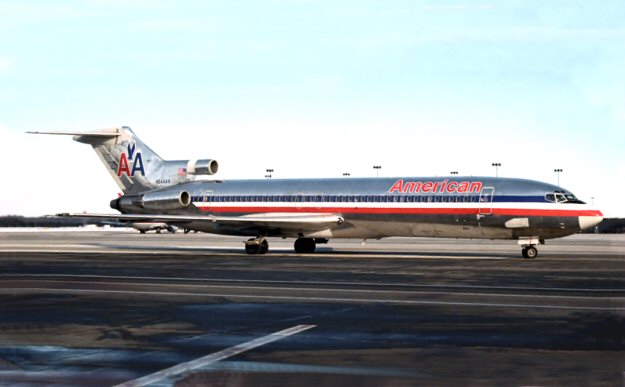 This Dash-200 727 was first delivered in May of 1975 although this nice shot of it at IAD
(Washington, D.C. Dulles International Airport) by Dan Brownlee wasn't taken until a quarter
century after that event! Credit American Airlines that it still looked in pristine condition
after all those years. By that time N844AA had been converted to 727-200 Advanced status,
as were most of their fleet. The livery as seen on the image above became the standard for
American for many many years. This particular aircraft was sold in 2001 to a somewhat obscure
South African company (IRS Airlines) and was then the subject of the mysterious "missing 727"
fiasco in 2003. The aircraft departed Luanda Airport in Angola at around 18.00 hrs on 25 May
2003 and has not been seen since. Conjecture was that it had been kidnapped by terrorists for
possible attacks on the US. Whatever, it probably crashed in the jungles of Equatorial Africa,
although there are reports of it being sighted with a new registration. Can anyone positively update
the history of N844AA?