American Airlines Boeing 707-123 N7503A (c/n 17630)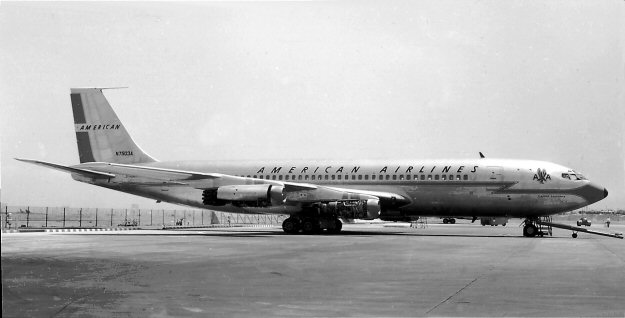 This shot was taken at LAX in early 1960 whilst I was working for Western Air Lines.
'Flagship California' was brand new at the time. They were used on the L.A. - New York
run. Note inboard starboard engine has cowling off. N7503A was converted to a -123B
in 1961 and scrapped in 1977 (by this time the useful life of airliners had gone from roughly
eight years of that of a large piston engined type to double that time). .