American Airlines Airbus Industrie A300B4-605R N7076A (c/n 610)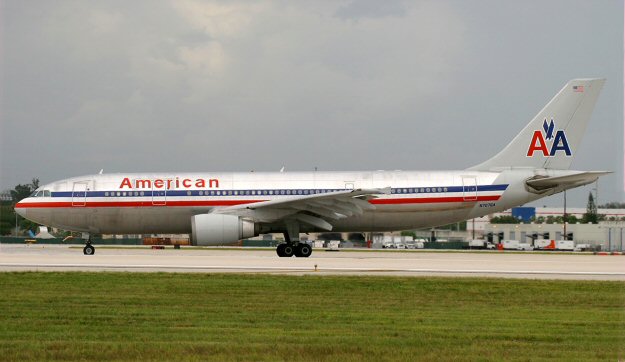 Developed in the late 60s as a European answer for a shorter range Boeing 747, the Airbus 300
first flew in 1972. Originally intended as a 300 seater (hence the model number), this was scaled
down later to a smaller machine with 250 seats. The Boeing 767, built to counter the impact the
A300 was having on the airline market closely resembles the European machine. An identifying
feature is that the guide rails on the trailing edge Fowler flaps of the Airbus are slightly larger.
The image above is by Reid Antonacchio and was taken at Miami International in July of 2005.