Altair Airlines Beechcraft 99 N746A (c/n U-26)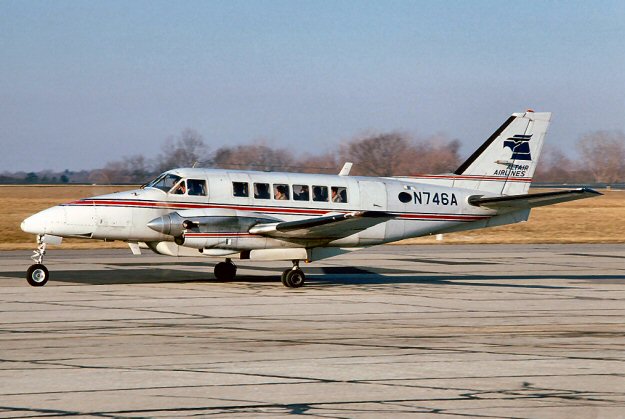 By the early 1970s Altair had expanded its network considerably. Still based in Philadelphia, it
flew to some 15 cities throughout Pennsylvania and upstate New York. The Queen Airs were
augmented with a fleet of five Beech 99s. N746A is seen above at Westchester County Airport
in White Plains, New York, taxiing in after a flight from Philly in January 1979 in this shot by
Howard Chaloner.