Aloha Pacific Airlines Douglas DC-10-30 N801AL (c/n 46933)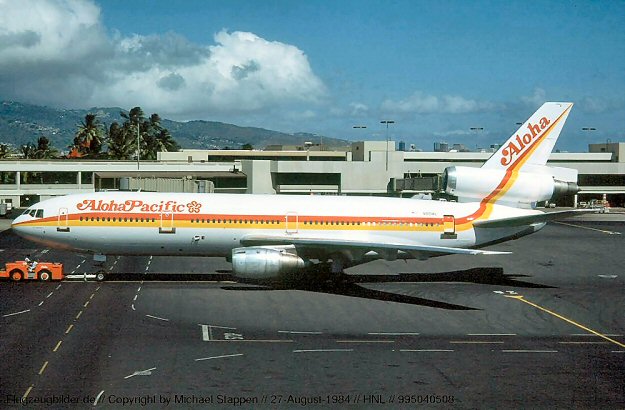 Aloha leased this DC-10-10 for six months in 1984-85. Deregulation allowed the airline to operate
to the mainland. The service didn't last long and the aircraft returned to Europe in March of 1985,
becoming OY-KDB for SAS. For the short period of its operation it flew under the titling of Aloha
Pacific Airlines, although the corporate name was never changed. The above shot was taken at
Honolulu in August of 1984 by Michael Stappen, and appears in the http://www.planepictures.net/
collection.