Aloha Airlines Boeing 737-76N N749AL (c/n 32738)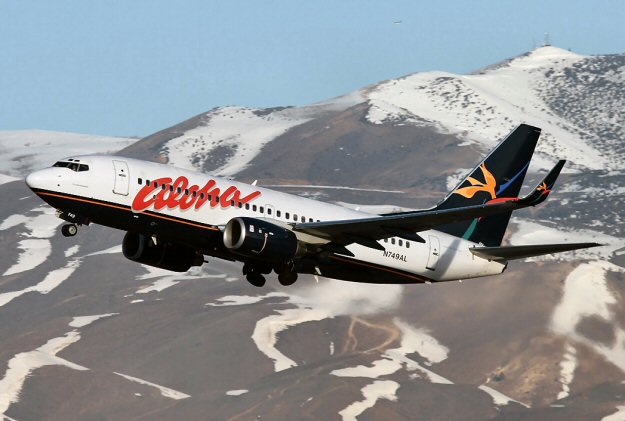 Here's a delightful shot by Ben Wang of a wing-letted 737 climbing out of Reno/Tahoe International
in March of 2005 bound for the somewhat more balmy climate of Hawaii. In 2000 the airline began
flights to six cities on the mainland (in California and Nevada). For these services a fleet of 7 series
700 Boeing 737s was acquired. In February 2006 the airline emerged from the Chapter 11 bank-
rupcty protection it had sought in December of 2004, following an injection of cash by new investors..
In 2006 Gordon Bethune became the new Chairman of the Board. However, citing loses from the
continued air fare wars with its competitor(s) and high fuel prices, Aloha again filed for Chapter 11
bankruptcy in March 2008. There was to be no savior this time and the airline's last scheduled
flight took place of 31 March 2008. Its profitable cargo division was sold off to Pacific Air Cargo
and is now operated under the name of Aloha Contract Services.