Aloha Airlines Boeing 737-25A N819AL (c/n 23791)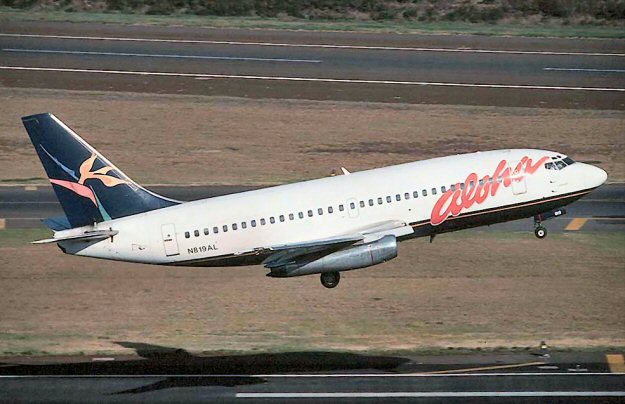 Since the Boeing 737-200 is still the aircraft which makes up the bulk of Aloha Airlines' current
fleet I will allot a seperate entry for a contemporary example. Seen above in this shot by Joe
Pries of the ATR Team is a typical machine departing Kahului in February of 2001. N819AL
is leased from Itochu, Tokyo and was the former N685MA operated by Markair out of Anchorage,
until they went out of business in 1995.