Allegheny Airlines Convair 540 N540Z (c/n 15)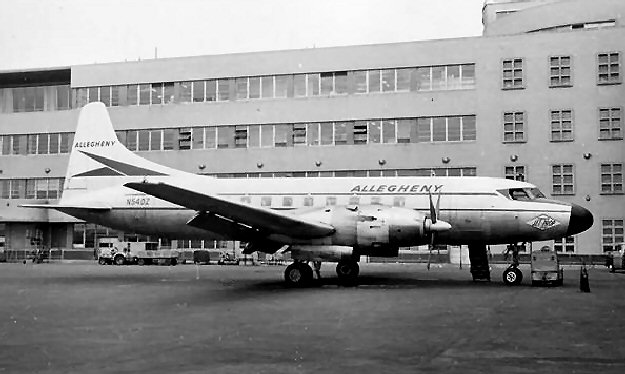 In the early 1950s several studies were made with the view to modifying the basic Convair 240/340
airframe to accommodate turboprops. In 1954 six ex-United Convair 340s were fitted with Napier
Eland N.El.1 turboprops and renamed the model 540. These conversions were done by Turbo-Prop
Conversions specifically for Allegheny Airlines, although were less than an outstanding success and
all six were soon converted back to piston-powered 440 standard. Seen above in this shot from
the Leo Kohn collection is the first of the six 540s operated by the airline.