Allegheny Airlines Boeing 727-2B7 N750VJ (c/n 20302)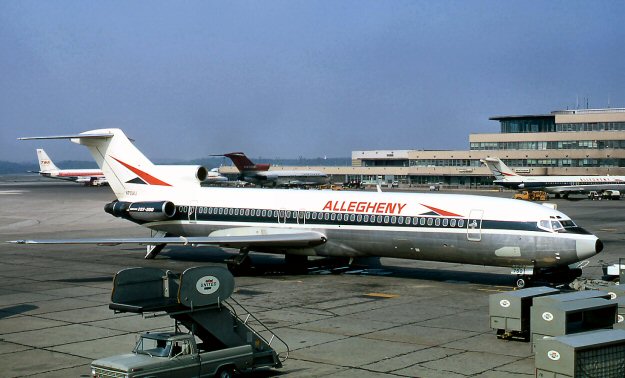 When Allegheny first started considering jets they ordered a couple (literally, two) Boeing 727s.
These went into operation in May of 1970, but the airline not keep them long, and this one was
sold off to Braniff after only a year's service. I suspect that they had decided, by this time, that
the DC-9 fitted their route structure better. In the event, they were later to acquire a modest fleet
of 727s from United (in 1978), a year before the name change to USAir. Shots of 727s in
Allegheny livery are, therefore, rare. Bob Garrard captured this one at Pittsburgh International
Airport in the summer of 1970.