All American Aviation Beech D-18C NC80363 (c/n A-161)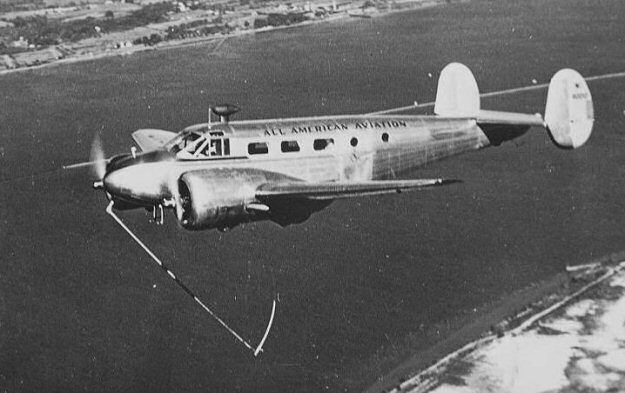 In 1946 All American extended their mail pick-up fleet to include three Beech D-18Cs.
One, NC80011 was also used for other experiments (see following entry). NC80363
is illustrated above with its pick up boom, whilst below, the third machine, NC80010, is
seen making a mail pick up. The Beechs were not retained long, and shortly afterward All
American became a bone fide third level carrier with a modest fleet of DC-3s.
. Photos from the Gary Ell collection, via Rick Warfel.