Alaska Star Airlines Lockheed Orion 9D NC230Y (c/n 201)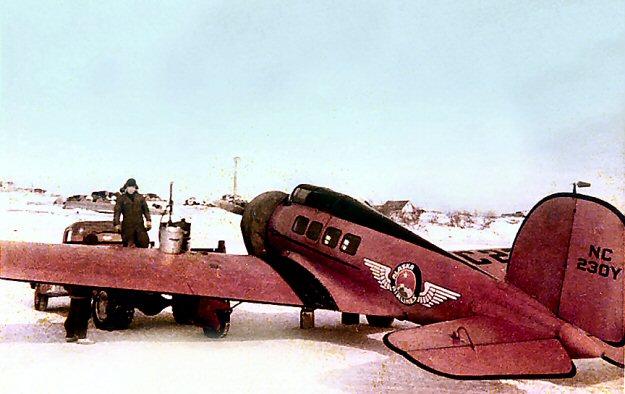 This entry should probably be captioned "Alaska Airlines" since the "Star" has been taken out of
the logo, indicating that this shot was taken sometimne after June of 1944. This is another image
from the William Fike collection, Museum of Alaska Transportation & Industry. NC230Y was
originally one of six delivered to American Airways in 1933.