Alaska Southern Airways Keystone-Loening K-84 Commuter NC63K (c/n 305)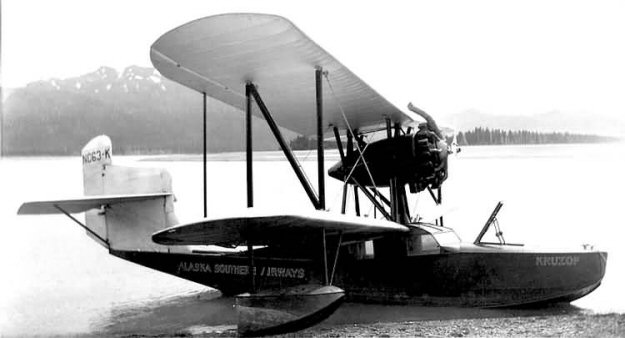 Alaska Southern Airways was founded in 1933 by Nick Bez, a Yugoslavian immigrant who had
made his money from his fish canning business. Its first aircraft was this Loening Commuter, manu-
factured in 1929 by the Loening Aeronautical Engineering Co of New York City, a Division of the
Keystone Aircraft Corp. It had a 300 h.p. Wright J-6 engine. Originally a fixed-based operator,
Bez eventually started a regular service between Juneau and Seattle, via Ketchikan. The above
shot is a Lloyd Jarman photograph and depicts the blue and yellow Commuter, named "Kruzof"
at Katalla in Prince William Sound.