Alaska Coastal Airlines Lockheed Vega 5C N47M (c/n 99)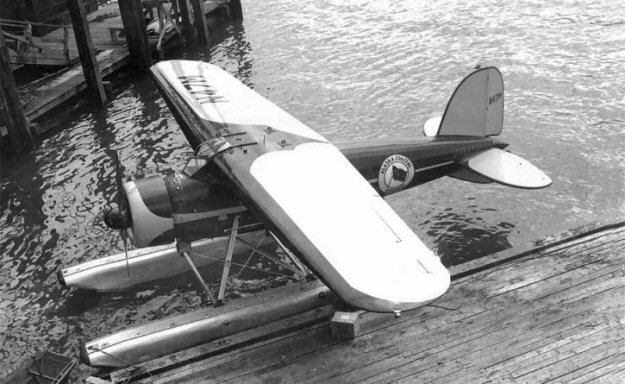 This shot is from the archives of the Alaska Aviation Heritage Museum. This Vega had a colorful
history prior to winding up with ACA. It spent its early years as a landplane with all freight company
Air Express before appearing in Alaska in the winter of 1933-34 on floats, but still bearing Air Express
titling. It then went to Irving Airways and Alaska Air Transport Inc. based in Juneau. On 29 May
1939 AAT merged with Marine Airways (also of Juneau) to become Alaska Coastal Airways, with
NC47M already part of the fleet. The color shot below, from the Lars Opland collection shows the
Vega in its blue and yellow livery having just been upgraded and modified with the engine and cowling
from a Vultee BT-13. It was written off in a crash in 1968, in which the pilot, Fred Shelton, was killed.