Alaska Airlines McDonnell Douglas MD-83 N947AS (c/n 53020)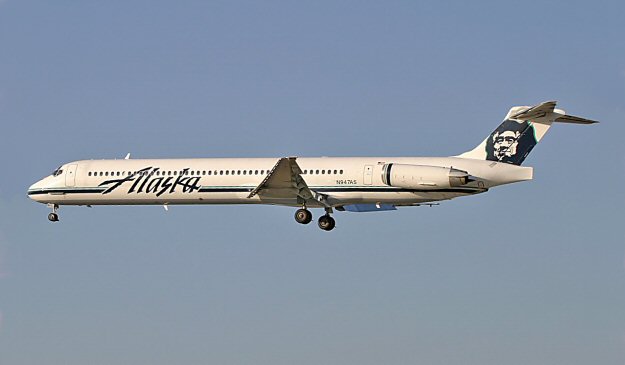 Some of the work done by contemporary photographers is extremely good. Take, for example,
this absolutely stunning shot by Manas Barooah of N947AS on short finals into San Jose's Norman
Y. Mineta International Airport in August of 2005. Alaska were actually the first company to put
the model MD-83 into service, doing so in February of 1985. The basic difference between it and
the earlier MD-82 were the fitting of more powerful JT8D-219 turbofans, capacity for longer range,
and a beefed up undercarriage and brakes. The aircraft above was delivered in 1990. It certainly
isn't showing its age.