Alaska Airlines Boeing 727-090C N797AS (c/n 19169)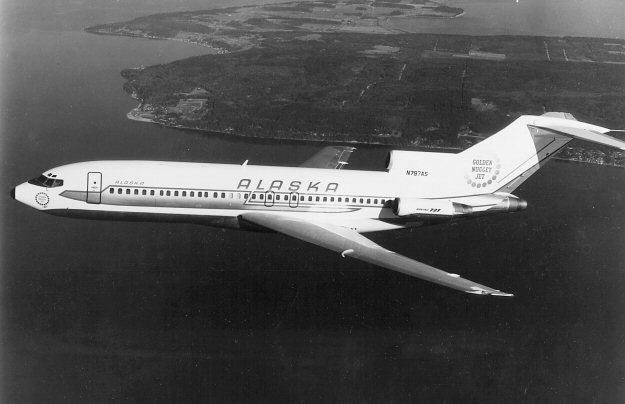 In the fall of 1966 Alaska Airlines put the Boeing 727 into service. In the pre "Eskimo face" era
Alaska's fleet bore the legend "Golden Nugget Jet". This particular model could be quickly
converted to all freight configuration when required. It was leased to British Petroleum in 1975
although was later declared "derelict' after being returned from the lease. When and where
unknown.