Alaska Air Transport Lockheed Vega 5C N47M (c/n 99)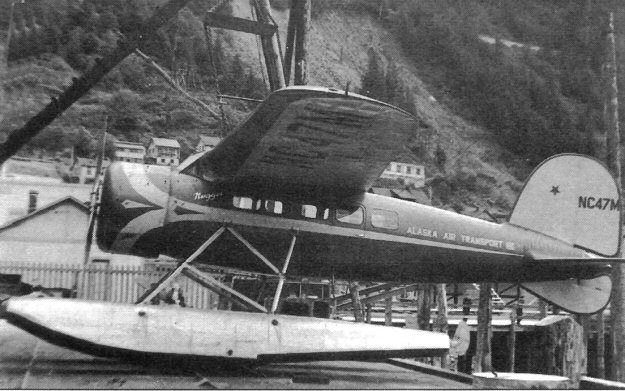 Alaska Air Transport Inc was founded by Shell Simmons in April 1935 and ran local routes
out of Juneau with a Bellanca CH-400 Skyrocket and this Lockheed Vega, acquired from
Irving Airways and named

'Nugget'

. The little line flew scheduled services until 27 May
1939 when it merged with Marine Airways (also of Juneau) to form Alaska Coastal Airways.
Photo above from the Lars Opland collection.