AirCal McDonnell Douglas MD-81 N476AC (c/n 48028)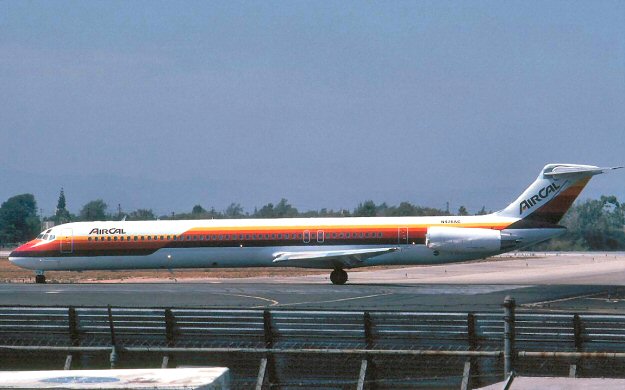 Business was so good that in 1981 Air California (by then operating as AirCal) acquired eight
MD-80s to its fleet (this was partly to counter a move made by Pacific Southwest which had
already added the type to its fleet). This stretched DC-9 added substantially to the capacity
already being provided by the 737s on the airline's longer haul routes. N476AC is seen above
at LAX in August of 1981 in this photo by Frank C. Duarte, Jr. When American Airlines took
over AirCal in 1987 it continued to fly many repainted and refitted AirCal aircraft from a new hub
at San Jose International Airport. These would eventually be transferred to Reno Air in the mid-
1990s. Reno Air itself was taken over by American in 1999.