AirCal British Aerospace 146-200 N142AC (c/n E.2053)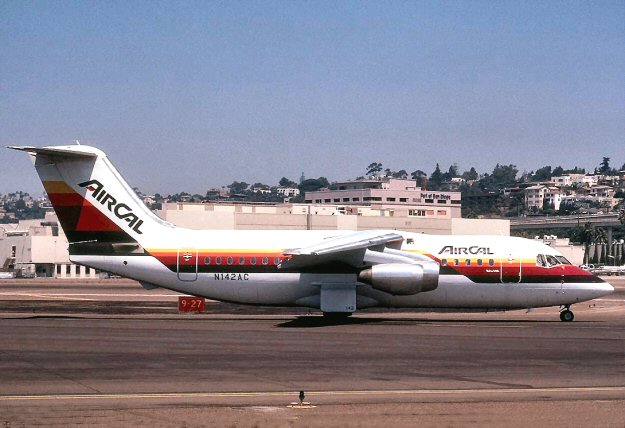 In 1986 Air California (by then operating as AirCal) acquired six BAe 146-200s for their high
frequency intra-Californian routes. This was done partly to counter a similar move made by rival
Pacific Southwest and the type was used by both lines on virtually the same routes When AirCal
was taken over by American Airlines in 1987, this 146 passed to the larger airline's fleet briefly
before being sold in Sweden as SE-DRC. Both images courtesy of Frank C. Duarte Jr. Above,
at San Diego when the aircraft was brand new in August 1978, and below on short finals into LAX
two years later as N695AA after the take-over by American.