Air Wisconsin Swearingen SA226-TC Metroliner N262S (c/n TC-207)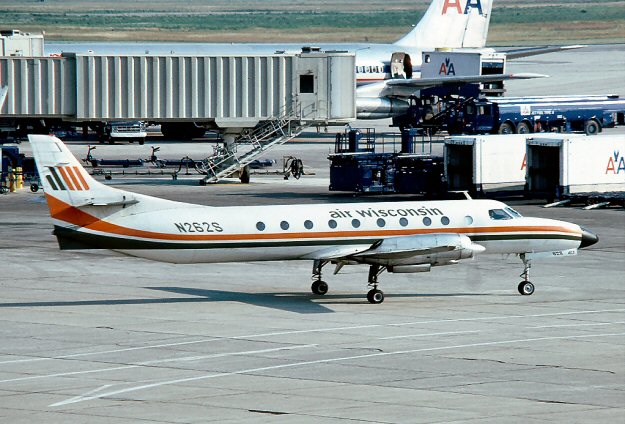 Air Wisconsin was founded in 1963 and began scheduled flights between Appleton and Chicago
on 23 August 1965. A modest fleet of five Beech 99s and a similar number of DHC-6 Twin
Otters was used (photos, anyone?). Early expansion and growth was slow but steady and in
the mid 1970s the fleet was expanded to include some Metroliners, fifteen of which would event-
ually be entered into the asset register. N262S is seen above in this evocative shot by Howard
Chaloner taken at Detroit's Metropolitan Wayne County Airport in July of 1980. By this time
a dozen cities had been added to the route structure extending from Minneapolis/St. Paul in the
west to Cleveland in the east.