Air Wisconsin British Aerospace ATP N859AW (c/n 2036)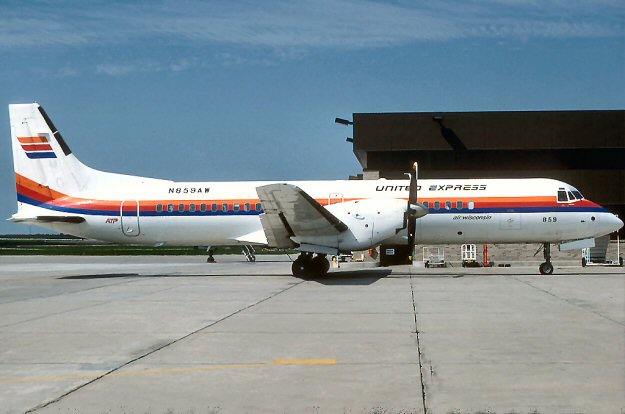 Fourteen BAe ATP's ("Advanced Turboprop") were ordered by Air Wisconsin in 1989. These
were intended to augment the longer range BAe 146 pure jets and take over the duties performed
by the now aging F.27s. In the event, only ten were delivered, the penultimate one of which is
seen above in this nice image by Alain Durand at Outagamie County Regional Airport in Appleton,
Wisconsin in August of 1991. In 1993 the ATPs were transferred to United's Feeder Service.