Air Vermont Piper PA-31-350 Navajo Chieftain N104AQ (c/n 31-7405417)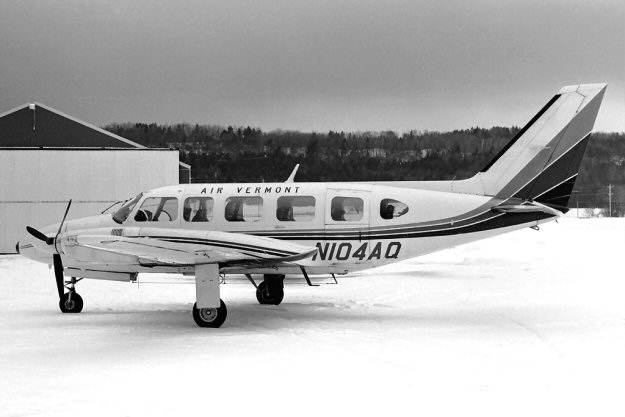 Air Vermont was a commuter airline based in Burlington, Vermont. It was established in 1981 but
suspended operations three years later in 1984. It initially linked several small cities in Vermont,
and New Hampshire with Burlington and Boston, and later expanded north to Portland, Maine and
south to Washington, D.C. and Long Island's MacArthur Airport. It owned a dozen or so Piper
Navajos, both straight PA-31s and also the -350 Chieftain variety, along with a couple of Beech 99s
(photos of the latter, anyone?). Tom Hildreth's shot above, taken at the Morrisville-Stowe Airport
depicts a Chieftain in a typical Vermont winter setting. Unfortunately that is but one of several smaller
communities which no longer receive scheduled airline service.