Air New England Douglas DC-3 (DST-A207) N18105 (c/n 1953)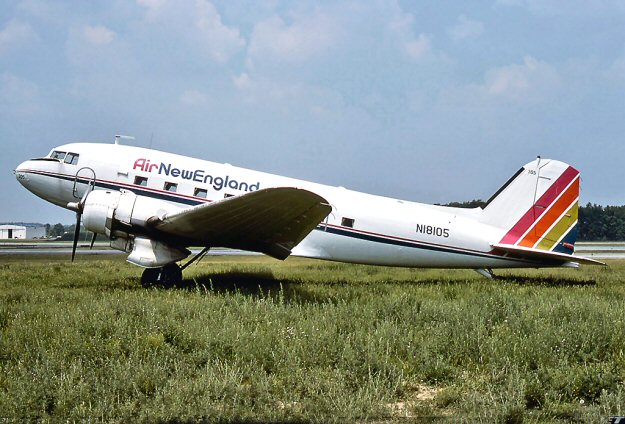 In 1971 Air New England acquired the first of what would become a modest fleet of six DC-3s.
N18105 was originally built as a Douglas Sleeper Transport for United Airliners' transcontinental
night runs from New York to San Francisco. It was impressed into USAAF service as C-48B
42-56100 during WW2. After the war it went to Trans Texas Airways. By the time ANE
purchased it, it had been upgraded to include main gear wheel doors, as seen in the above shot
by Bob Garrard taken at New Bedford Regional Airport in June 1977.