Air New England Convair 580 N5823 (c/n 151)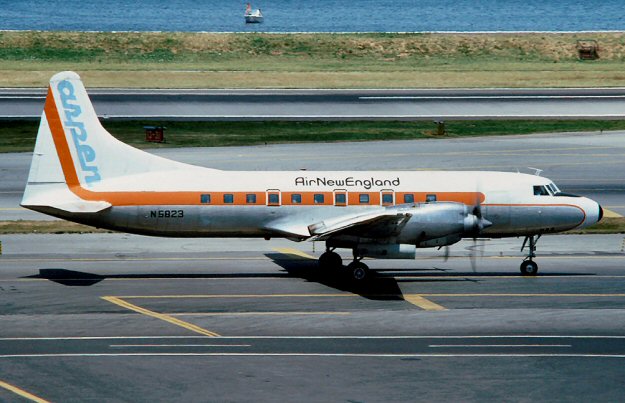 To handle summer rush traffic in the late 1970s and early 1980s Air New England leased several
Convair 580s from Aspen Airways. Seen above is N5823 with Air New England cabin titles but
with still with basic Aspen livery. (At least one Convair was painted in full ANE markings). The
photo above was taken by Howard Chaloner at New York's La Guardia Airport in July of 1979.