Air New England Beechcraft 99 (c/n U-100)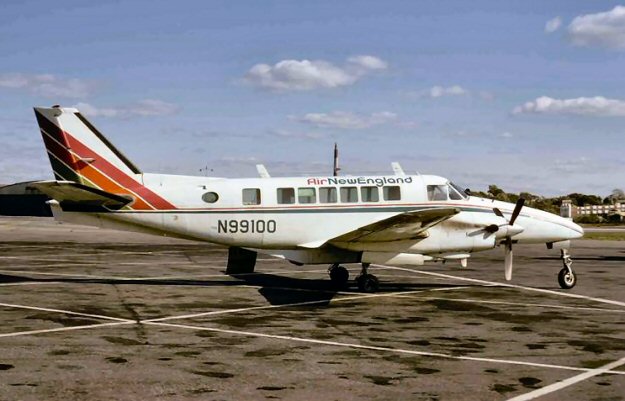 The years 1972 and 1973 saw more expansion for Air New England and several Beech 99s
(always referred to as 'Beechcraft' by the manufacturer) were added to the fleet to augment the
Twin Otters. This nice image is from the Gary C. Orlando collection. Possibly the Beech 99
didn't integrate too well into the fleet since they were sold off by 1977. N99100 went to Britt
Airways and was re-registered N321BA.