Air New England Aero Commander 500B N6106X (c/n 941-28)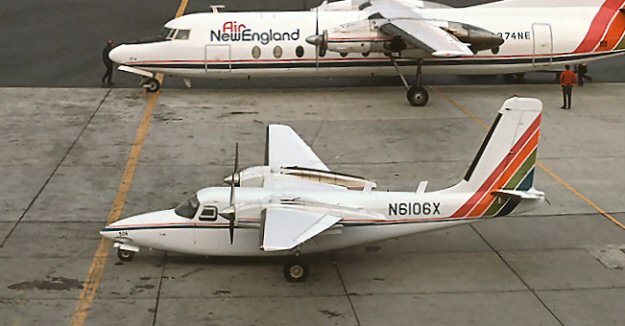 Air New England was formed at Hyannis, Massachusetts in November 1970 as a commuter line
with a Beech 18s, a couple of Aero Commanders and a Twin Otter. They offered services around
Cape Cod and to the offshore islands. One of their original machines is seen above at Logan Inter-
national in December 1975 in this enlargement from the foreground of an image by George W. Hamlin
of the FH-227C in the background. By this time the airline had expanded greatly and moved its HQ
to Boston's airport.