Air Midwest (USAir Express) Beech 1900D N218YV (c/n UE-218)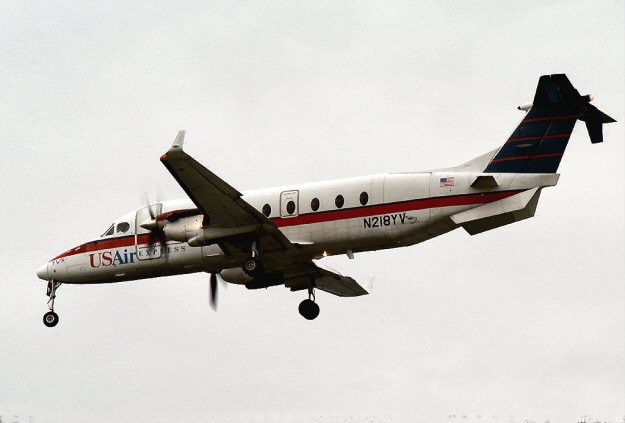 In 1991 Air Midwest was acquired by Mesa Air group and continued operations as a subsidiary
of that company flying Beech 1900s with USAir Express liveries. At one time Air Midwest could
boast some 118 aircraft in its fleet. This was reduced to 20 by 2007 and, I believe, by mid-2008
Mesa announced plans to discontinue it completely. As of writing (October 2008) I am not sure if
Midwest is totally defunct, but even if it is not, it is a mere shadow of its former self. The above
phpto, by Art Brett of Photovation Images depicts a typical Air Midwest component inbound to
Tampa International in September 2003 during more solvent times. This particular 1900 was
sold to Florida-based Gulfstream International Airlines.