Air Illinois BAC-111 N1547 (c/n 41)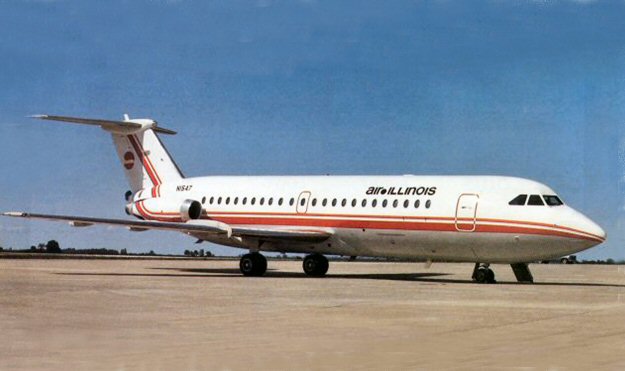 BAC-111 c/n 41 was built for Braniff in 1965. It went to Allegheny in 1972, which became
US Air in 1979. Air Illinois leased it, along with N1542 from US Air some sixteen months
before ceasing scheduled operations in December 1983 due, largely, to the loss of their re-
maining BAe 748. After a reorganization following a bankruptcy filing the airline flew chart-
ers with the BAC-111 until its assets were sold to off to Atlantic Gulf Airlines in 1985. At
the time of its demise Air Illinois was flying to some 20 cities in eight states, and clearly the
BAC-111s were "the pride of the fleet".