ABC Airlines Piper PA-23-250 Aztec B (c/n 27-2770)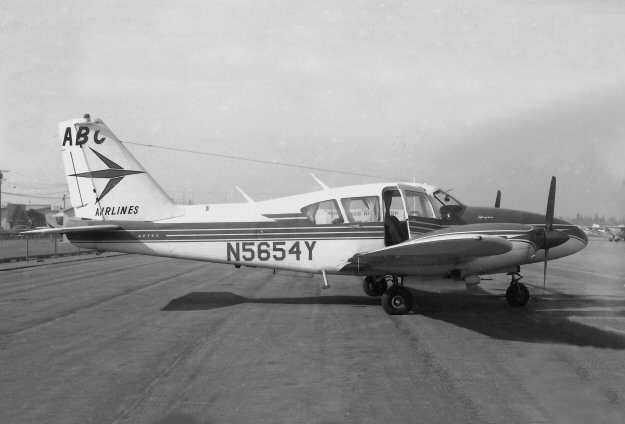 ABC Airlines was a small scheduled commuter line which operated from Ontario Airport to LAX
with intermediate stops at Cable-Claremont Airport and Fullerton. Here one of its three Aztecs is
seen at Fullerton in 1966. It appears to have operated from early 1965 until sometime in 1966.
Seemed like a good idea at the time, but load factors were such that profitable service could not be
maintained and the line folded. N5654Y is a 1965 model and was brand new when I took the above
photograph. It was, until recently (2007) still currently registered to an owner in Ft. Lauderdale, FL.