ABC Airlines Beech/Volpar C-45G Mod N7929C (c/n AF-287)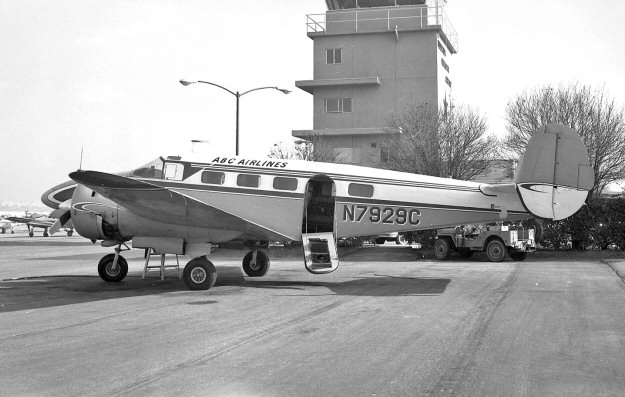 This ex-military C-45G had the Volpar trigear installed in 1962 when Volpar was still named
Volitan Aviation. The conversions were done at Whiteman Airpark in Pacoima. It was one
of two Volpar Beeches used by the short-lived ABC Airlines on its Ontario-Fullerton-Los
Angeles run. Interestingly, N7929C was later modified yet again at Tucson in 1974 as a
'Hamilton Little Liner' and re-registered N797JF. It has been sitting abandoned at Chino,
California for at least the last decade.