All American Airlines Douglas DC-3 N91221 (c/n 13860)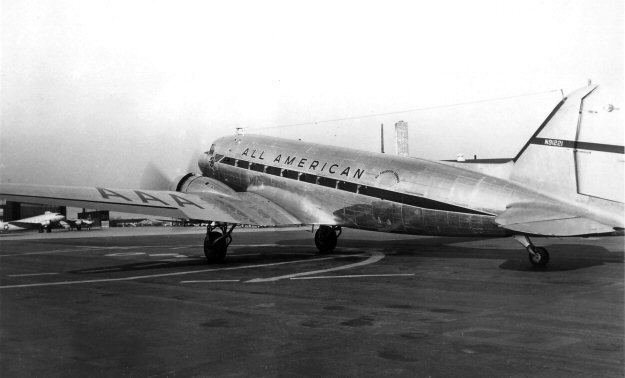 Seen above is All American Airlines' first DC-3, the former C-47A-60 DL 43-30709 (and US Navy
R4D-5 BuAer 39091). Under the wing is another C-47 awaiiting conversion. This shot was taken
at Washington National Airport, the base established when the airline went to passenger services in
1949. N91221 was later re-registered N141A, but by that time the airline had been renamed
Allegheny. This DC-3 is currently under restoration as a static exhibit at the Wings of Eagles
Museum at Elmira, NY.