ZK-AZN Douglas DC-3CS1C3G (c/n 16733/33481)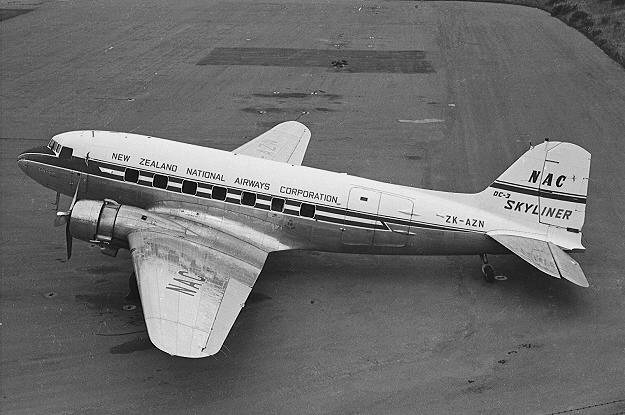 This nice shot was taken by David Moleswoirth at Wellington in the summer of 1966. ZK-AZN
was another "late model" DC-3, not being delivered to the USAF until July 1945 (albeit to a 1944
contract) as 44-77149. It went on to serve in the Royal New Zealand Air Force as NZ3550.
This machine was the first Skyliner conversion, and was named 'Napier'. It was sold to Royal
Air Lao as XW-TDR in 1970. It was damaged beyond repair in storm at Vientiane, Laos on
24 March1976.