ZK-AYZ Douglas DC-3CS1C3G (c/n 15204/26649)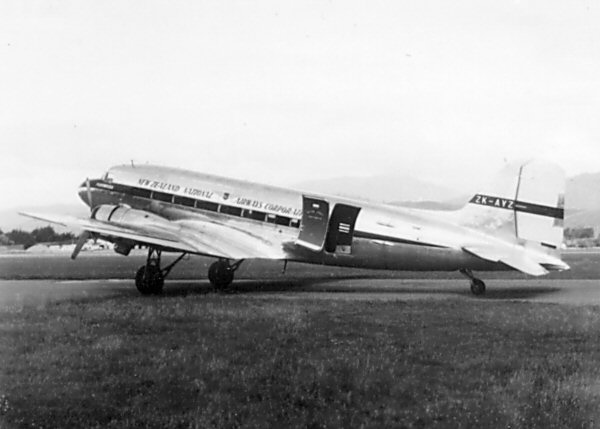 New Zealand National Airways were not alloted whole blocks of registrations for their DC-3s
so consequently they appear in small batches buried between Tiger Moths and Beavers. This
indicates that the airliners came on stream in small batches, and, in those days, out of sequence
registrations were not permitted on the ZK- register. Anyway, ZK-AYZ was a former
C-47B-15-DK built as 43-49388 which had served with the RNZAF as NZ3528. It was
delivered to NZNAC in 1951 and later (1953) converted to DC3-C status and named
'Hastings'. On 3 July1963 the aircraft was on final descent into Tauranga in severe weather
when it crashed into the Kaimai Range at 2460 ft (300 ft below the summit). All 20 passengers
and the crew of 3 perished. The cause of the accident was deemed to be premature descent by
the captain who then got caught in a severe downdraft. A lack of navigational aids at the airport
was also cited as a contributory cause. It was New Zealand's worst air disaster at that time.