ZK-AYU Auster J/1B Aiglet (c/n 2730)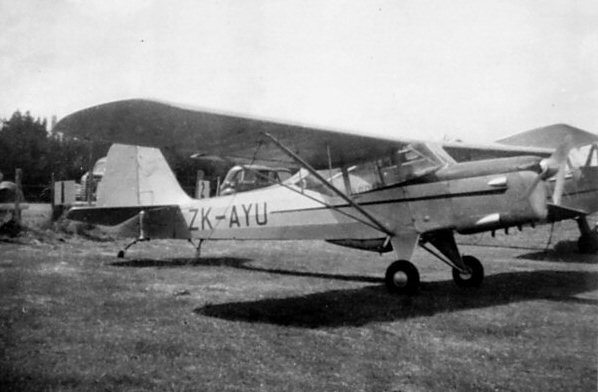 Originally imported early in 1952 for the Southland Aero Club, in whose service it is seen
here. On 8 Nov 1983 the aircraft was written off whilst towing a glider. The weather was
bad and, in attempting to turn out of it (with the glider still in tow) an out of control dive
ensued. The tow could not be released by the glider and the tow pilot was slow in releasing
his end (probably too busy trying to control the beast) with the result that ZK-AYU crashed
near Manuwake. It remained on the register until 1991 and was then eventually restored to
pristine condition by Charlie Draper as seen below in the contemporary (2013) shot by Gerry
Draper.