ZK-AYT DHC-2 Beaver (c/n 138)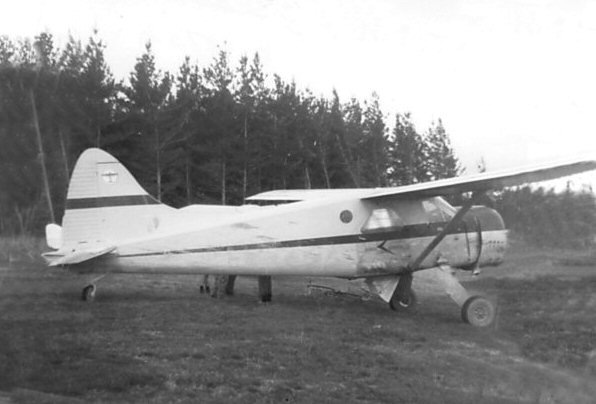 So anxious were Rural Aviation to put their new Beaver to work, that it flew for a while
with no rego painted on the tail. You'll just have to believe me when I allege that this
muddy example is, in fact, ZK-AYT. Some 30 were eventually imported to work in
aerial agricultural duties. Rural Aviation were the first operators and had collaborated with
de Havilland Canada to modify the Beaver for this role. They were a competitor to the
Fletcher FU-24s which were just starting to to arrive on the New Zealand scene. Both
aircraft had remarkable STOL qualities. The availablitiy of the Beaver was made difficult
in the early 1950s due to a large order from the U.S. Army for the military L-20, close to
a thousand having been ordered, otherwise I suspect a lot more would have found their
way onto the ZK- register. Anyway, ZK-AYT was written off in a crash at Akitio in
1956.