ZK-AYP Auster J/1B Aiglet (c/n 2711)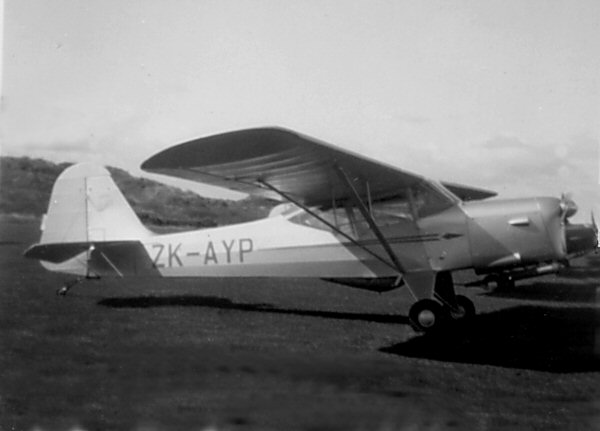 Built in April 1952 and test flown as ZK-AYP at Rearsby. Delivered to Marlborough Aero
Club (via the distributorship, British Aircraft Ltd) in late1951. The aircraft forced landed in
Marlborough Sound in 1962 following a crankshaft failure. In 1966 it was re-registered
ZK-CHA with the intent to rebuild. In the event this did not happen and that registration
was cancelled in 1971. The machine was then broken up for spares.