ZK-AYH Bristol Freighter 31 (c/n 12828)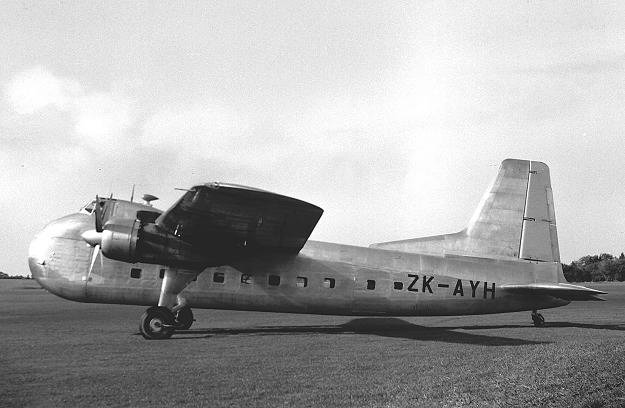 Built as G-AINM, but sold to SAFE in 1951 as ZK-AYH and named 'Endeavour'. (It probably
never carried the UK rego). The aircraft was totally destroyed in a crash at Christchurch on
21 Nov 1957 when the outer starboard wing seperated and the machine fell on to the Russley
Golf Course, erupting in a ball of flame. The failure was traced to fatigue failure in a wing spar
bolt hole. The two crew and two passengers aboard were killed. The photograph above was
taken by Jim Dyson, circa 1952 and is shown here courtesy of the David Molesworth collection.