ZK-AYB Auster 5 (c/n 895)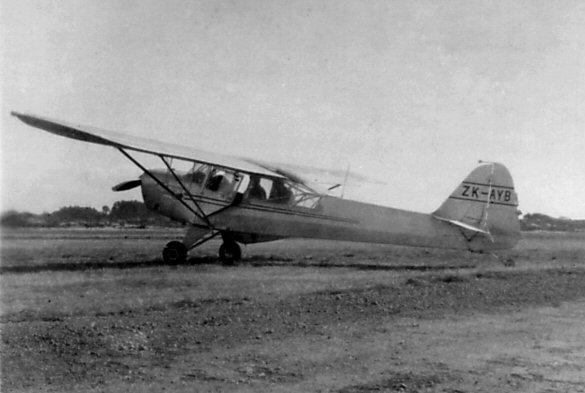 This image is almost an

impression

rather than a photo! Anyway, ZK-AYB was imported
in 1951 from the UK where it had been registered G-ALEY. It was an ex RAF Taylorcraft
Auster AOP IV (MT124). It was registered to H.Chartres when this shot was taken in 1951.
The aircraft was written off in a crash near Springs Junction in 1957.