ZK-AXY Avro 652A Anson XII (c/n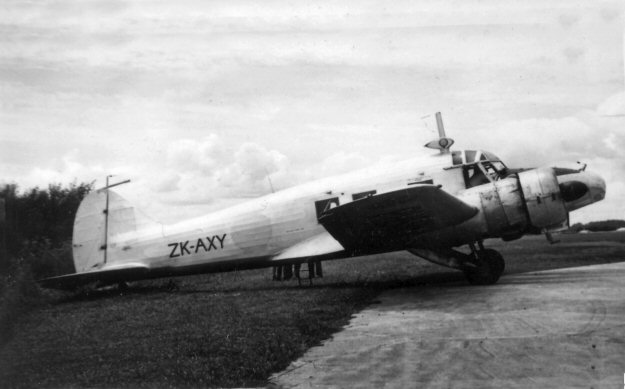 Avro Ansons were thin in the skies over New Zealand, unlike its Antipodean neighbour to the
west which had oodles of them. This particular machine itself came from Australia in 1948 and
was used by the British High Commission in Wellington (operated for them by the RNZAF) with
the RAF serial PH599. It was declared surplus in 1951 and was sold to Southern Scenic Air
Services who used it for passenger services until 1955 when it was replaced by a DH Dominie.
Its registration was cancelled in 1961. It is seen above immediately after being demobbed, and
the RAF roundel can still be traced.