ZK-AXM Auster J/1B Aiglet (c/n 2676)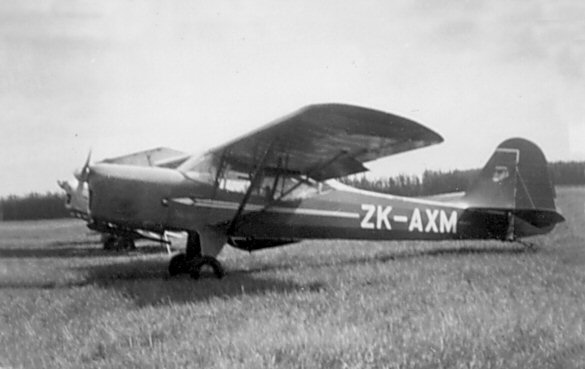 Owned by Central/Hawkes Bay Aero Club when the above shot was taken in 1951.
The lower image was some time later (circa mid 1950s) possibly after it had been
acquired by the Wellington Aero Club. ZK-AXM crashed at Pirinoa on 16 Feb
1956 and was written off.