ZK-AXL Auster J/1B Aiglet (c/n 2677)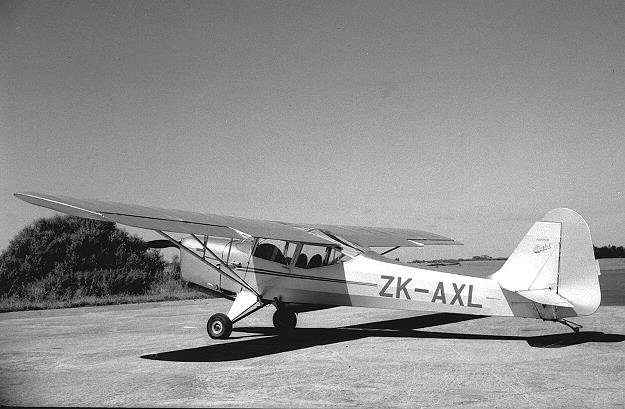 Imported into New Zealand in January of 1951 for E. Gray of Hokianga. Sold to F. Moriarty
in 1963, to Cheepair Enterprises in 1968 and to the Taranaki Gliding Club in 1970. ZK-AKL
crashed on take off from New Plymouth aerodrome on 19 Aug 1972 and was written off.
Both these photos were taken in the early 1950s whilst the machine was still owned by Mr.
Gray. Jim Dyson's (above, via David Molesworth) shows it in clear sunshine whilst my own
image (below) was taken on a foggy winter's day at Auckland.