ZK-AXK DHC-2 Beaver (c/n 89)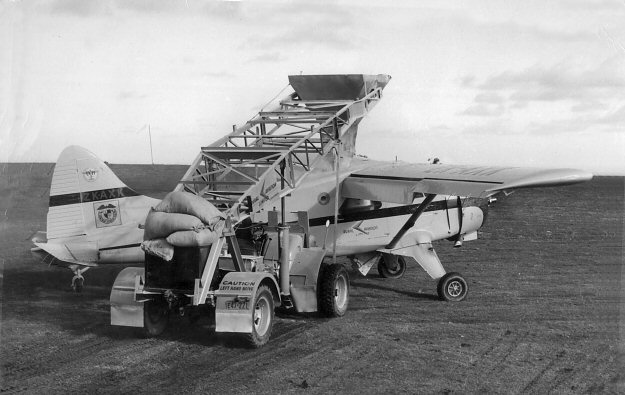 Here's how the Beaver was loaded with topdressing chemicals. The aerial agriculture
technology developed in New Zealand was, and still is, world class. Rural Aviation
were one of the forerunners in developing the technology. This aircraft was an early
Beaver and was named "Jerry". ZK-AXK came to grief in a crash at Mangamahu
in April of 1954, probably not long after this photograph was taken. It was stricken
from the register on 8 July 1954.