ZK-AXF Auster J/1B Aiglet (c/n 2674)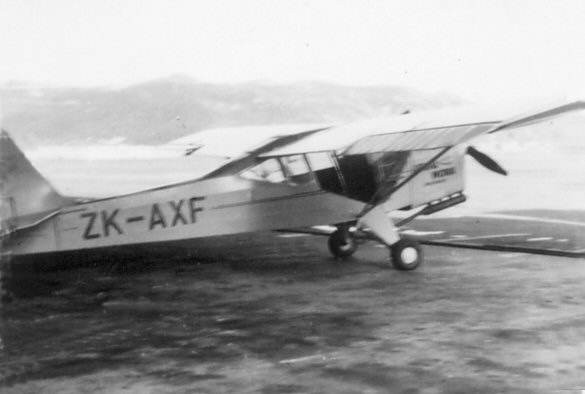 This is the sister aircraft to ZK-AXE. Since the A J Jackson collection has another
negative of it, I will replace this image 'ere long. ZK-AXF is still airworthy, and a fairly
current image of it is shown below (taken off a 35mm slide), courtesy of the Kenneth
Tilley collection. Date and venue unknown, but late enough for the cursed use of the
"last three" in lieu of the full ZK-AXF to be in vogue. Also, by this time it had been
converted to J/1Y standard, by replacing the Gipsy Major with a Lycoming and adding
a dorsal fin. Quite frankly I feel that this treatment makes the machine look more like an
Aviat Husky than an Auster product!