ZK-AWU Auster 5 (c/n 1828)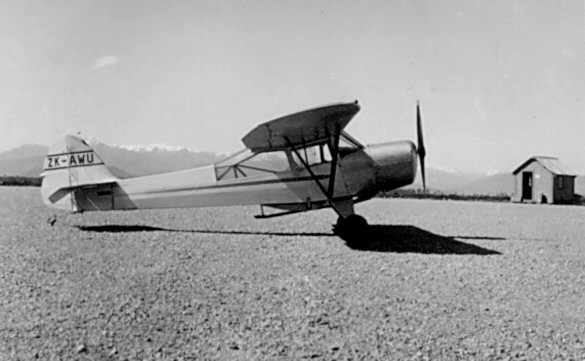 All alone with the outhouse. I am not sure where this shot was taken, but it looks like
a beach on the South Island. ZK-AWU was the former G-AMFR (ex RAF TW499).
registered in 1950 and despatched almost immediately to New Zealand as ZK-AWU
for a Mr. P. Eadie. It probably never did carry its UK rego. The aircraft was written
off after stalling following a steep turn in the Craigieburn Range, North Canterbury on
4 August 1963.