ZK-AUX Auster J/1 Autocrat (c/n 1994)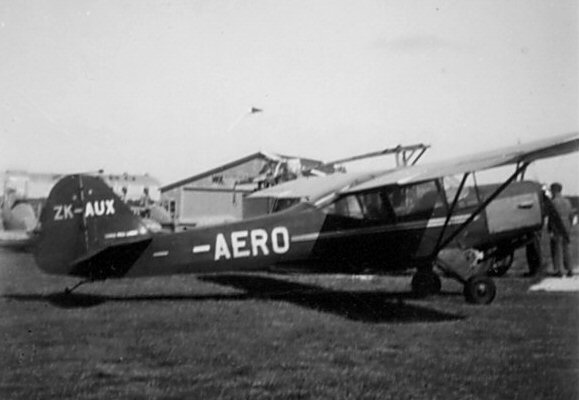 This was the former G-AERO owned by Temple Press Ltd, publishers of "The Aeroplane"
magazine from 1946 until 1950. Actually, the registration G-AERO was one of the first, if
not

the

first, customized marking allotted in the UK. At that time out of sequence registrations
were not permitted. In the event, this machine had previously been registered G-AHHE, but
special dispensation was given to the publishing house to use G-AERO, since the original
assignee of those markings (an experimental home built known as the CWA Swan) were not
taken up. Anyway, G-AERO was sold to Wanganui Air Services in July of 1950. At one
time it was owned by the Vintage Aero Club. It was seriously damaged in an accident at
Mercer in 1999 and the bits and pieces have been in storage ever since. Whether a
restoration will eventually be undertaken is not certain at this time.