ZK-AUE de Havilland D.H.82A Tiger Moth (c/n DHNZ15)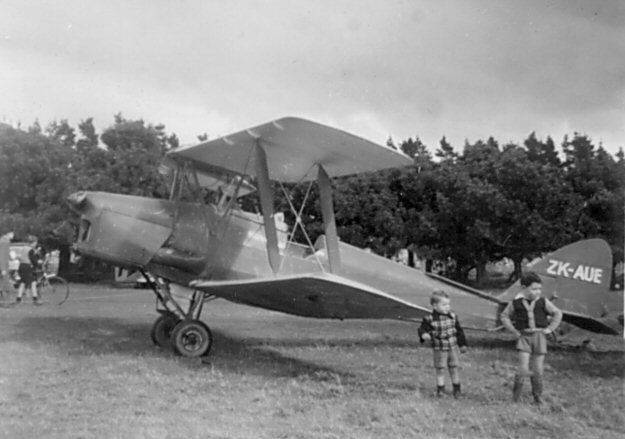 I would say these two urchins would be in their mid to late 50s by now, given that this shot was
taken at Hastings in 1952. Clearly this beat up topdressing Tiger of Air Contracts is not holding
their interest. ZK-AUE was allocated free to the Wellington Aero Club in 1948, and became a
topdresser in 1950 following its sale to Air Contrcats. It suffered a serious crash in 1952 but was
rebuilt and went to Aerodress Ltd of Dannevirke in 1956. It was named "The Back Breaker" on
account of the injuries suffered by the pilot in the afore-mentioned crash.. It came to grief again in
1957 at Akitio when the farm owner attempted to taxi the aircraft and it inadvertently became airborne
seriously injuring him. It was again rebuilt and is currently still airworthy.